Policies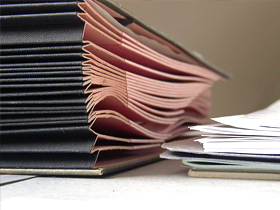 All social events sponsored by a fraternity or sorority at UCF must be registered with Fraternity and Sorority Life by a Social Event Registration Form (SERF). SERFs are due five (5) business days in advance or will be subject to a late fine. The submission of a late/incomplete form will result in a fine and/or penalty (first time: $50, second time: $100, third time: $150, fourth time: social probation). Failure to submit a form at all will result in a referral to the Office of Student Conduct for review. All printed materials publicizing a social event must be included with the SERF submission.
A gathering of three (3) or more people of the same fraternity or sorority could be considered a social event. These events include (but are not limited to): Grab-A-Dates, Socials, Date Functions, Formals and Semi-Formals, Fundraisers, Closed Socials, Parent and Alumni Events, and Capture the Flag.
Upon review of the completed form, FSL will approve or deny the event within two (2) business days. Any questions regarding the approval or disapproval of social events should be directed to our office.
Councils and chapters will not be allowed to host events of any kind during UCF-designated final exam days, which can be found on the Final Exam Schedule.
SAFE Form
In addition to a SERF, social events that are on campus must also have a university Safety Action for Event (SAFE) form if the event has alcohol, and/or has more than 200 attendees, and/or occurs outside or events taking place on any Recreation and Wellness Center (RWC) property. Please refer to the SAFE Form website for more detailed information.
Please keep in mind that SAFE forms must be registered online fifteen (15) calendar days in advance of the event, printed out, signed by all parties and then turned into Fraternity and Sorority Life for the director's signature. FSL will turn in the completed SAFE form to the Office of Student Involvement (OSI).
General Guidelines
The following guidelines must be met in order for a social event to be approved:
The sale of alcoholic beverages by the sponsoring organization is prohibited.

No alcoholic beverages may be purchased through the chapter treasury nor may the purchasing of alcohol for members or guests be undertaken or coordinated by any member in the name of, or on behalf of, the chapter.

Entrance: All social events at which alcohol beverages are served/consumed must have at least two (2) active members and/or one (1) executive member from the sponsoring organizations present at the venue's entrance and sober throughout the entire event.

Identification: All persons shall have their identification and age checked at the entrance to the event. All persons under the age of 21 will not be allowed to bring or use alcohol at the event. Every organization must have a system for determining which guests are of legal age. It is strongly recommended that the event security monitors the age and identification verification.

Security: All social events at which alcohol beverages are served/consumed must have at least one (1) certified security guard, who is in no way affiliated with the sponsoring organization. More security guards may be required for large social events.

Sober Monitors: At least 10% of the sponsoring organizations' active membership present must be sober at the event and monitor the safety of all guests. A list of sober monitors and their birth dates or PIDs must be submitted and finalized at least one (1) business day prior to the event.

Duration: Events at which alcoholic beverages are served/consumed may not last longer than five (5) hours. Events longer than five (5) hours must be approved.

Containers: There shall be no alcohol served by use of a common container. Therefore, kegs, party balls, and punches containing hard liquor are prohibited.

Safe Environment: The location of the event must be clean and free of potential hazards.

Crisis Management Plan: The sponsoring organization must have a crisis management plan prepared and rehearsed prior to the event and on file with FSL. This plan must be submitted in writing to FSL at the beginning of the fall semester by the indicated due date. Contact information for local emergency services, local police, university, and alumni advisors should be posted in visible areas throughout the venue.

Transportation: Safe transportation (i.e. buses, sober drivers, taxis) must be provided for every organization sponsored social for members and guests.

Alternate Beverages and Snacks: Snack food and non-alcoholic beverages must be available at the event.

Enclosed Area: If the sponsoring organization is permitted to conduct a social event in an on-campus fraternity house, alcoholic beverages must be served and consumed within an enclosed area of the building.
Type-Specific Guidelines
The following guidelines must be met (in addition to the General Guidelines for all Social Events) in order for the social event to be approveds.
Bring Your Own Beverage Functions
A Bring Your Own Beverage (BYOB) Function is considered to be a social event which requires all members and guests to provide their own alcoholic beverage.
Guest List: A guest list with PIDs or birthdates must be submitted at least one (1) business day prior to the event must be submitted by the sponsoring organization submitting the SERF. The number of individuals in attendance must be in accordance with the venue's fire codes for maximum capacity. All guests must be invited by personal invitation only.

Limits: The limit on the amount of alcohol shall be one (1) six-pack of 12 oz beers, or one (1) four-pack of 12 oz wine coolers, or four (4) mini bar bottles of 50 ml of liquor per person per event.

Containers: All beverages packaged in a glass container must be served in a plastic cup.

Entrance: There shall be one main entrance to the event. The entrance shall serve four purposes:

To ensure every person entering the event is either a member or a guest
To check identification of individuals entering the event
To ensure that no visibly intoxicated person is admitted to the event
To ensure that no one is permitted to leave the event with an opened alcoholic beverage

Several exits must be made available due to fire codes and laws; however, exits cannot be used as entrances; only one entrance shall be used.

Security: The certified security guard will be present to legitimately check members' and guests' identification (IDs).

Wristbands: Wristbands will be issued only to those of legal drinking age. No one will be permitted to possess, obtain, or use any alcoholic beverages without wearing a wristband and being of legal drinking age.

Serving Area: There is to be only one (1) serving area monitored by sober members who are of legal drinking age. Member servers will serve all beverages but may not consume alcoholic beverages before or during the event. No alcohol may be distributed from any other area during the event. Servers will not serve any persons who are visibly intoxicated.

Collection and Distribution: Upon entry into the event, a person of legal drinking age, must obtain a wristband and then drop off their alcohol at the serving area and exchange it for the proper amount and type of tickets (i.e. a six-pack of beer for six (6) tickets designated for that brand of beer). A person may only receive a beverage in exchange for a ticket and may only receive one beverage at a time. The sponsoring organization will be responsible for monitoring the event to make sure no one is drinking without a wristband, and that no person is in possession of more than one (1) alcoholic beverage at a time.

Event Closing: Upon the conclusion of the event, guests may exchange tickets for remaining alcohol. Sober monitors must then escort all guests and unopened alcohol off the premises.
Third-Party Licensed Vendor Functions
A Third Party Licensed Vendor Function is considered to be a social event in which the use of alcohol is monitored and distributed by a professional agency independent of the sponsoring organization. This type of event may take place on or off campus. There shall be no alcohol served by use of a common container unless monitored by the professional agency, which is equired to use a cash bar system (by the cup). Therefore, kegs, party balls, and punches containing hard liquor are prohibited.
Third Party Vendors must be cleared by FSL prior to a SERF submission being completed. To view current vendors and to find out how to apply for a vendor to be added to the list, please visit the Vendors page.
Dry Functions
All other social events which do not involve the use of alcohol. At this time, there are no additional guidelines for dry functions.